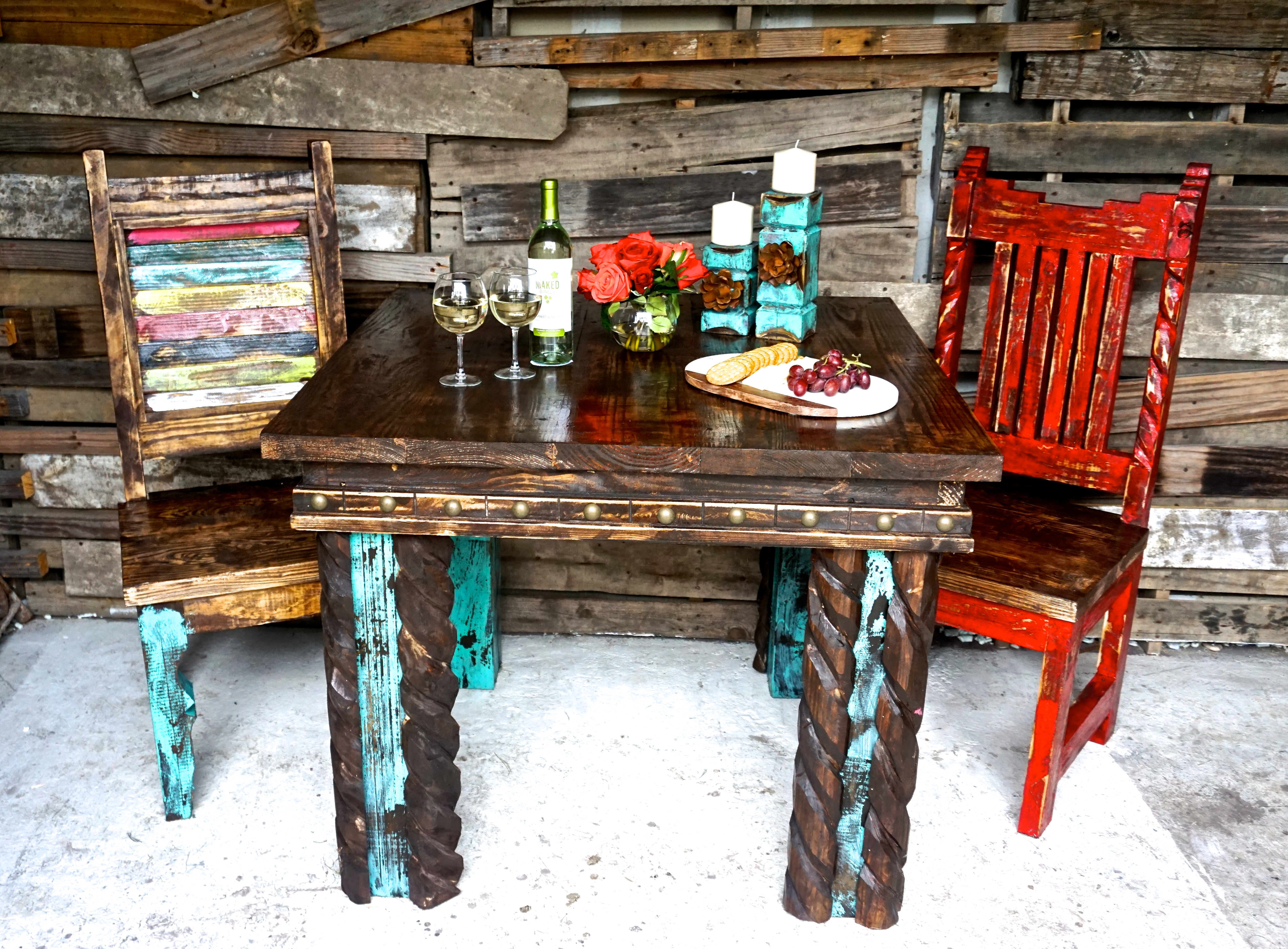 Dates for many married couples seem to be almost extinct, but it doesn't have to be that way. Just get creative, thoughtful and romantic. As school is starting back up, what better way to take advantage of the early bed times than a date night in the comfort of your home? We put together a list of date night ideas you can enjoy without ever leaving the house.
Enjoy a romantic night of wine tasting. Add some cheese, crackers and grapes and finish off with some amazing candles to really enjoy each other's company. Add a new rustic table set and your wife will be sure to fall in love with you all over again. TOTALLY KIDDING. (But on a serious note, you can see ours here.) Also, click here to find 20 wines for under $20. After all, we DO have future college funds to think about.


Step back into your childhood years and play some fun games with your significant other. A simple game of Twister or Spouse Scattergories is sure to lighten the mood for a fun filled night with your love.

This one is right up our alley! Try a Mexican picnic. This takes a little bit of prep and planning. Choose your favorite Mexican dishes. Not just one, but several. Make one serving of each dish and you and your hubby can taste-test and share the yummies. Throw a blanket on your living room or bedroom floor and start your picnic. Try to only communicate in Spanish for the first 30 minutes of your date. Any silly accents are welcome!

Spa night. Think herbal bath with flower petals, white robes, comfy slippers and massages. Don't forget to light some candles to give a calm, relaxing ambiance to your less-than-quiet, typical days. Finish off with some sparkling grape or apple cider!

Whether it's a week or a year from your next vacation, take the time to find out the other's idea of their dream vacation with this FREE vacation planning template. It's never too early to plan a dream vacay !
If you're anything like us, dates may seem so 10 years ago, but these simple at home date ideas can put a little more spark in a relationship. And hey, they definitely don't hurt your wallet either!
-SRF